Gloucester's historic, working waterfront has always been and continues to be the center of both civic and commercial
activity in the City. The City continues to prioritize and explore ways to support infrastructure investment, create and retain jobs, and diversify our fisheries-based maritime economy. We believe our evolving economy, which continues to respond to such pressures as commercial fishing regulation and climate change, is poised to capitalize on new opportunities in marine research and product development to move Gloucester's fishing and waterfront economy forward. The future of our harbor economy will be built upon strengthening its existing industry and infrastructure with compatible businesses while allowing a variety of scaled supporting uses. The city is identifying compatible industries for the commercial fishery, such as the professional maritime trades, renewable energy, and marine and climate change research. These economies provide additional work for the existing commercial fleet, increase demand for shoreside property, and may create synergy between the existing knowledge base of the community and the emerging blue economy industries.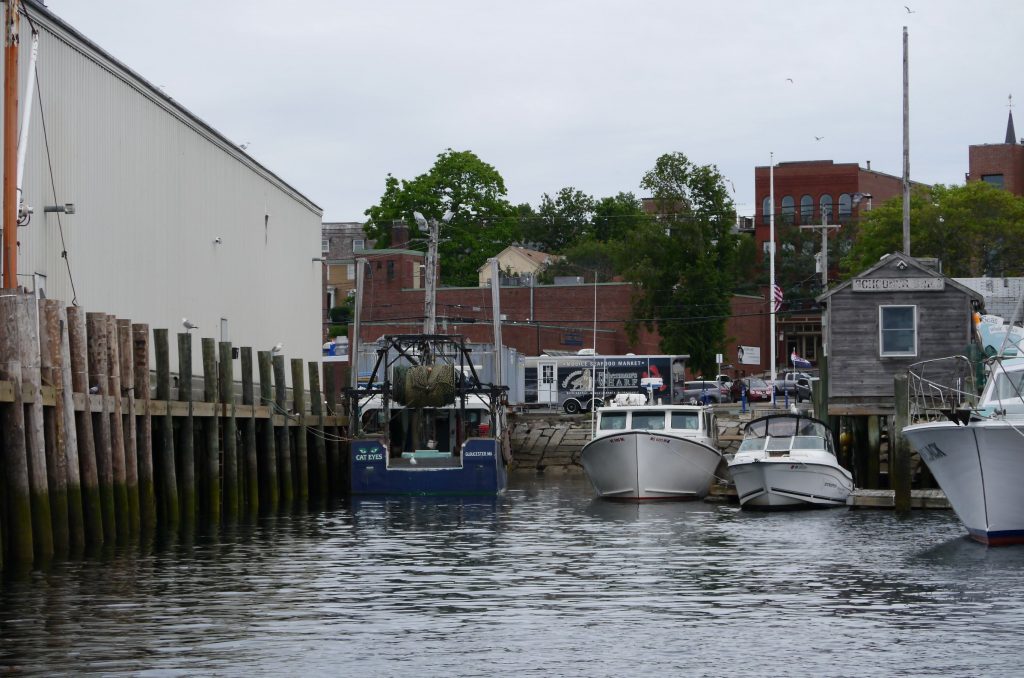 Since the Dorchester Company of Puritans landed in Gloucester in 1623, the City's historic, working waterfront has continued to be a center of both civic and commercial activity. Gloucester Harbor is the city's most valuable asset, making planning for its future central to all economic and community development activity.
What topics will be addressed in this Plan?
Why plan now?
While Gloucester's current Municipal Harbor Plan/Designated Port Area Master Plan (MHP/DPA MP) was approved on December 14, 2014 with a ten year expiration, we believe our evolving harbor economy faces continued pressures (1) to its commercial fishing operations from changes in fisheries management and global competition, and (2) to its existing and aging infrastructure from the risks associated with climate change and rising tides. We also believe that our harbor economy is poised to capitalize on new "blue economy" opportunities in fisheries, marine research and biotechnology, and ocean and seafood product development.
What is the study area?
Hover over the black circles to learn more: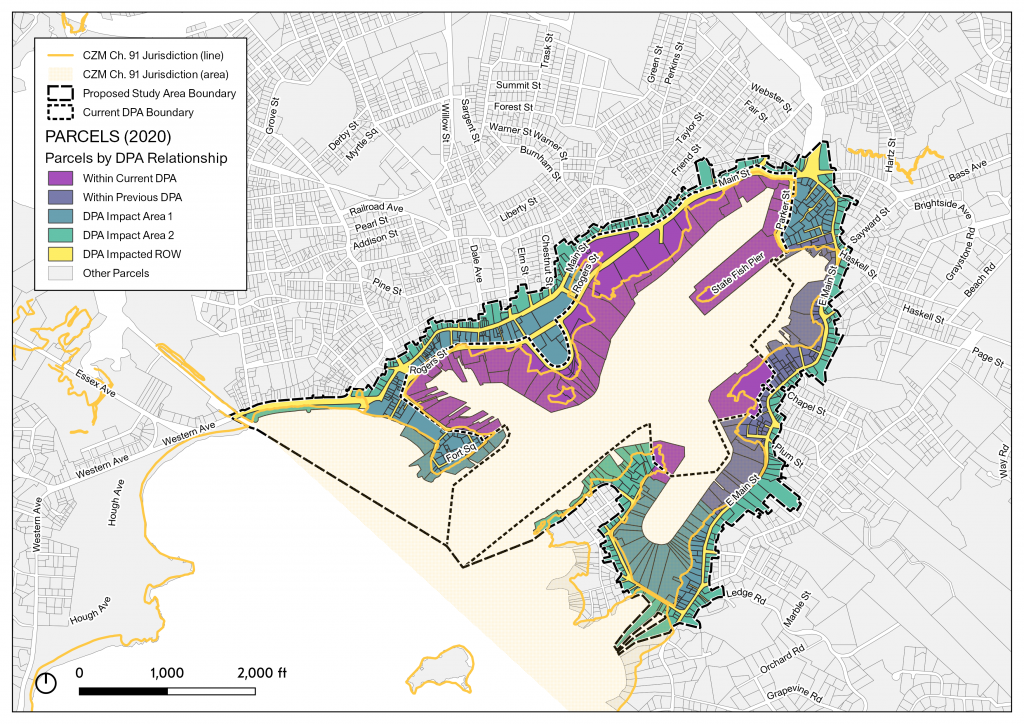 Who is involved?
What is the timeline?
Baseline Assessment and Economic Strategy
Economic Baseline Inventory
Coastal Resilience Strategy
Shoreside Infrastructure Evaluation
Analyze Existing MHP/DPA MP Accomplishments
Define Goals, Objectives, and Strategies
Identify and Prioritize Projects and Programs
Evaluate the State Regulatory Environment
Examine Maritime Industrial Market
Assess Supporting Use Interpretations
Identify Inconsistencies with Current Regulations
Review Existing and Recommend New Chapter 91 Substitutions/Amplifications
Update the MHP and DPA Master Plan
Update Goals, Objectives, Strategies and Land Use Regulatory Changes
Produce Plan and Ensure Compliance with MHP Regulations

Draft Plan Outline – March 2022 TBD
Draft Plan 1 – May 2022 TBD
Revised Draft Plan 2 – Aug 2022 TBD

Implementation Action Plan
Review and Comment Period
Plan Approval